Do you have problems using the air conditioning? Here you have an infographic with general instructions, which can help solve your problem: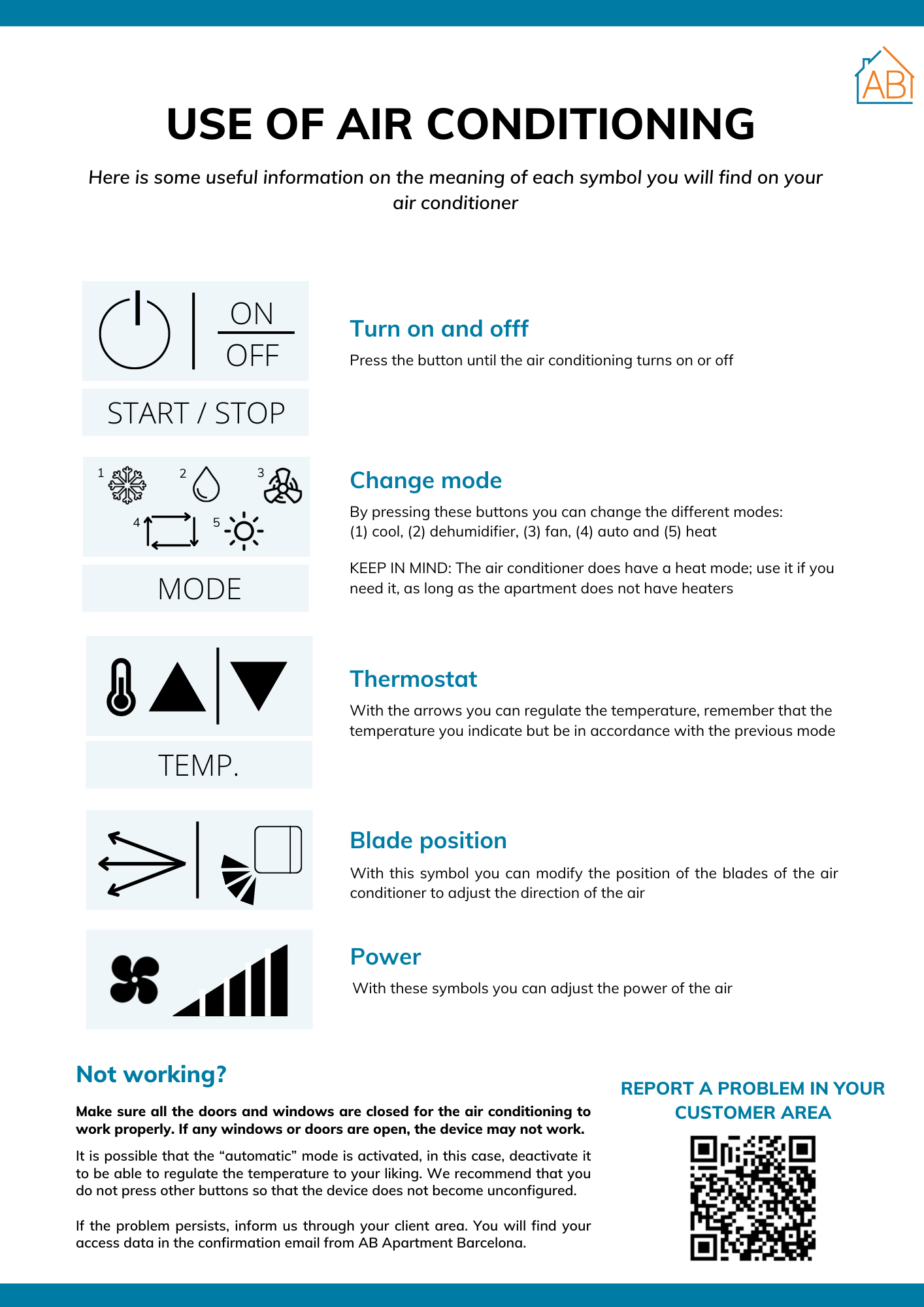 Still not working?
Make sure all doors and windows are closed for the air conditioning to work properly. If any windows or doors are open, the device may not work. It is possible that the "automatic" mode is activated, in this case, deactivate it to be able to regulate the temperature to your liking. We recommend that you do not press other buttons so that the device does not become unconfigured.
If the problem persists, you should report the problem in your customer area. To find out how to do it, read our article on: What to do if there is a maintenance issue in the apartment.