Do you have problems using the ceramic hob? Here you have an infographic with general instructions, which can help solve your problem: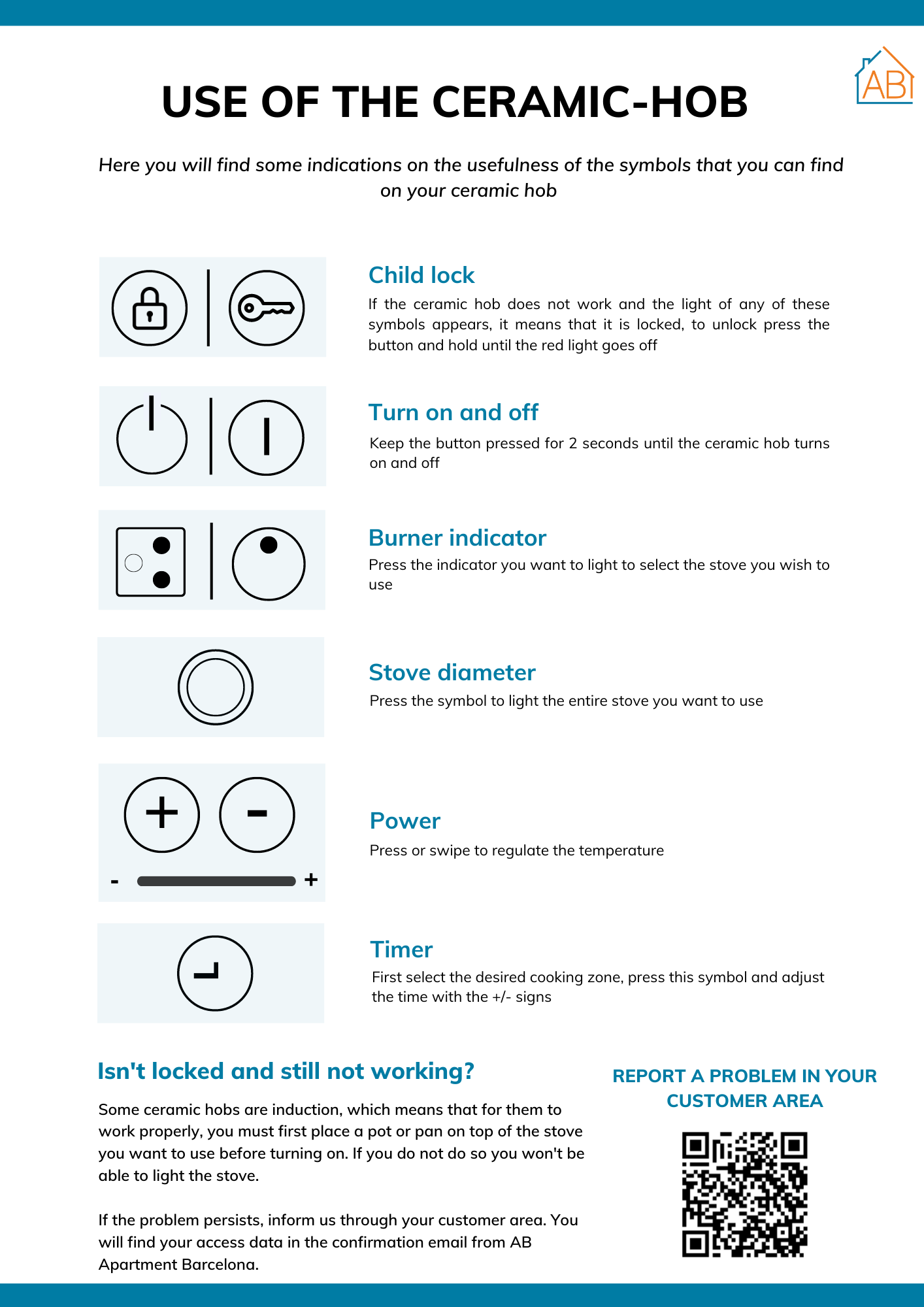 Is it unlocked and still not working?
Some ceramic hobs are induction types, which means that you must put a pan or pot on the top of the hob you want to use for it to work properly. If you do not put the pan down prior, it will not work.
If the problem persists, you should report the problem in your customer area. To find out how to do it, read our article on: What to do if there is a maintenance issue in the apartment.